Senator Arthur Capper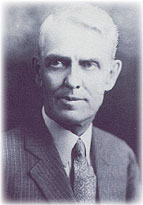 Arthur Capper was born on July 14, 1865 in Garnett, Kansas. Having learned the printing trade during childhood, Capper worked for the Topeka Daily Capital as a printer after graduating from high school. Nine years later, Capper took a job in publishing with the Topeka Mail. During the next 35 years, Capper purchased and consolidated almost 30 newspapers and magazines, including the Topeka Daily Capital, where he first worked as a printer. Capper's interest in politics grew with his success in publishing. He joined the political fight against "boss" rule in early 20th century Kansas. Capper was the Republican candidate for Governor of Kansas in 1912. After losing by 29 votes, Capper ran again in 1914. Capper won that election and was re-elected in 1916. Riding on his successes, Capper announced he would run for the position of U.S. Senator in the 1918 election. He served five terms as a U.S. Senator from 1919 to 1949. As the Senate leader of the "farm bloc," he co-sponsored the Capper-Volstead Act of 1922, which clarified the status of agricultural marketing cooperatives under the antitrust laws and granted a limited exemption from prosecution for this type of group action by farmers. The act is often referred to as the "Magna Carta of Farmer Marketing Cooperatives." Promotional projects to recognize children and youth activities were a large source of personal satisfaction for the great philanthropist. The Capper Foundation for Crippled Children was the major beneficiary of his will when he died on December 19, 1951.
President Harding signing the Capper-Volstead Act on February 18, 1922.